The above video shows the race coverage from the boys senior race in 2015.
The annual Bernie Magee Class Meet will once again take place this Saturday September 17th at Greystone Park in Morris Plains, NJ. This article has all the meet information you need including the revised schedule, course map, teams attending, and entries. All of our coverage and results will be found on the meet page following the meet.
We will be on site recording race videos. Check out last year's races and coverage here.
You can view a simple teams attending list below.
Returning times from last year's meet. This doesn't mean they are racing this year but we removed any seniors from the 2015 running.
Boys Returners
Girls Returners

Revised Bernie Magee Race Schedule
Junior Boys A 9:00 Bayonne-Morris Knolls
Junior Boys B 9:20 North Hunterdon-Winston Prep
Junior Girls 9:40
Senior Boys 10:10
Senior Girls 10:30
Sophomore Boys 11:00
Sophomore Girls 11:20
Freshmen Boys 11:50
Freshmen Girls 12:10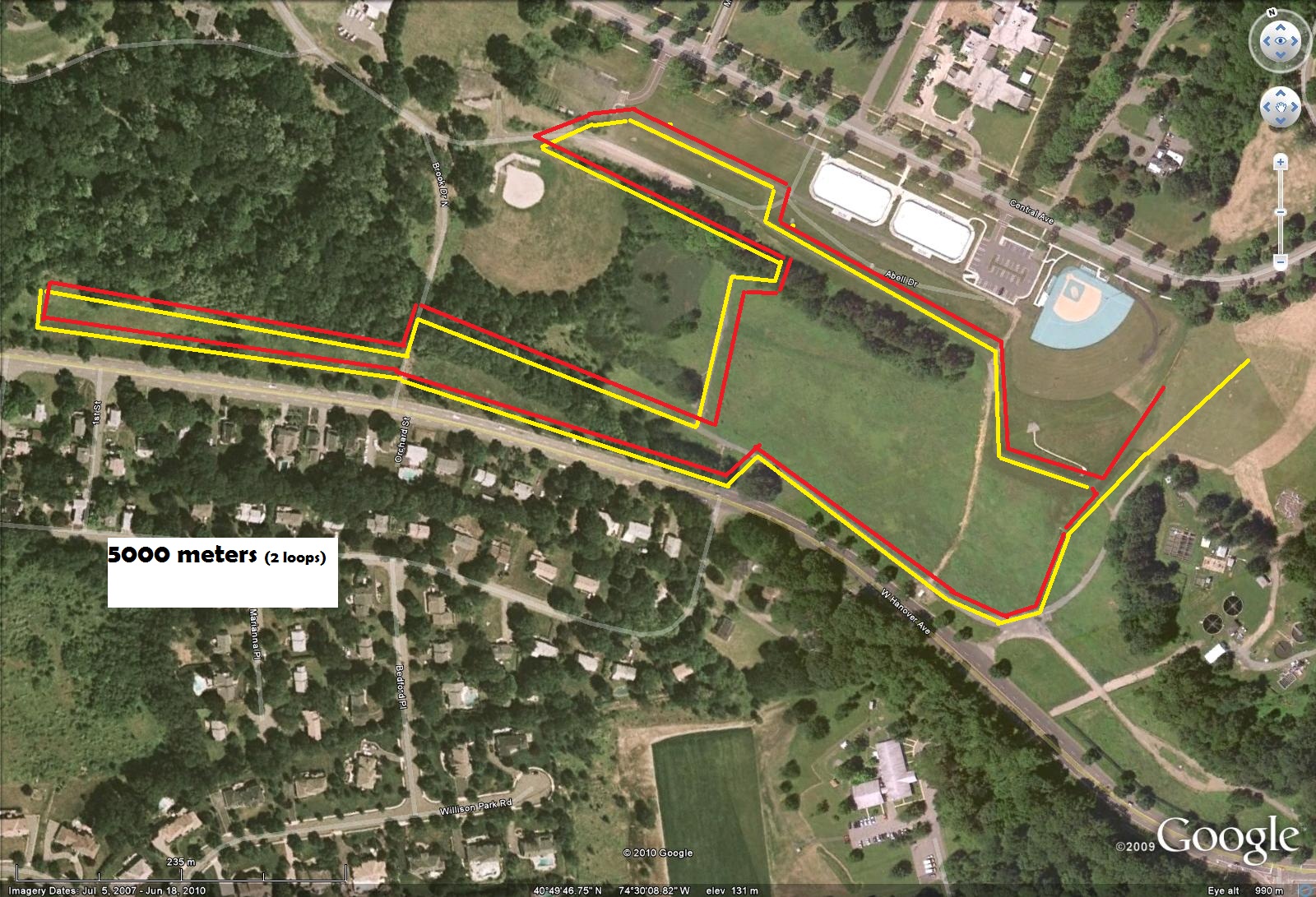 | | |
| --- | --- |
| Academy of St. Elizabeth | Convent Station, NJ |
| Bayonne HS | Bayonne, NJ |
| Bergen Catholic HS | Oradell, NJ |
| Bridgewater-Raritan HS | Bridgewater, NJ |
| Caldwell HS | West Caldwell, NJ |
| Colonia HS | Colonia, NJ |
| Colts Neck HS | Colts Neck, NJ |
| Columbia HS | Maplewood, NJ |
| DePaul Catholic HS | Wayne, NJ |
| Delaware Valley HS | Frenchtown, NJ |
| Dickinson HS | Jersey City, NJ |
| Elizabeth HS | Elizabeth, NJ |
| Garfield HS | Garfield, NJ |
| Hackettstown HS | Hackettstown, NJ |
| Harrison HS | Harrison, NJ |
| Hillside HS | Hillside, NJ |
| Hopewell Valley HS | Pennington, NJ |
| Hudson Catholic HS | Jersey City, NJ |
| Hunterdon Central HS | Flemington, NJ |
| Immaculata HS | Somerville, NJ |
| Immaculate Heart Academy | Township of Washington, NJ |
| J F Kennedy HS - Iselin | Iselin, NJ |
| Koinonia Academy | Plainfield, NJ |
| Lenape Valley HS | Stanhope, NJ |
| Linden HS | Linden, NJ |
| Marist HS | Bayonne, NJ |
| Mendham HS | Mendham, NJ |
| Middletown North HS | Middletown, NJ |
| Morris Knolls HS | Rockaway, NJ |
| North Hunterdon HS | Annandale, NJ |
| Oratory Preparatory School | Summit, NJ |
| Palisades Park HS | Palisades Park, NJ |
| Parsippany Hills HS | Parsippany, NJ |
| Phillipsburg HS | Phillipsburg, NJ |
| Rahway HS | Rahway, NJ |
| Red Bank Reg. HS | Little Silver, NJ |
| Ridge HS | Basking Ridge, NJ |
| Roselle Catholic HS | Roselle, NJ |
| Scotch Plains-Fanwood HS | Scotch Plains, NJ |
| Seton Hall Prep | West Orange, NJ |
| Somerville HS | Somerville, NJ |
| Spotswood HS | Spotswood, NJ |
| St. Benedict's Prep | Newark, NJ |
| St. Dominic Academy | Jersey City, NJ |
| St. Vincent Academy | Newark, NJ |
| Summit HS | Summit, NJ |
| Trinity Christian School | Montville, NJ |
| Union Catholic Reg. HS | Scotch Plains, NJ |
| University Academy Charter | Jersey City, NJ |
| Voorhees HS | Glen Gardner, NJ |
| Watchung Hills Reg. HS | Warren, NJ |
| West Essex HS | North Caldwell, NJ |
| Westfield HS | Westfield, NJ |
| Winston Preparatory School | Whippany, NJ |